How to Enter
First novels by a North American woman published by an American publisher during the 2021 calendar year are eligible for the Pinckley Prize for Debut Novel. Submissions should include three (3) copies of the book. Submissions may be sent to Pinckley Prize for Crime Fiction, c/o WNBA-NO, P.O. Box 13926, New Orleans, La. 70185. The Pinckley Prize for Distinguished Body of Work will be selected by a jury only. Submissions for the Debut Novel Prize will not be considered unless accompanied by a completed entry form. We regret that we are not able to consider electronic books at this time. Entry deadline is December 31, 2021.
Download the 2023 Pinckley Prize for Debut Novel entry form
Judges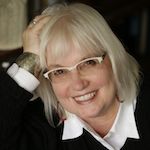 Susan Larson is the host of the weekly radio show, The Reading Life, on WWNO-FM, New Orleans's NPR affiliate, and the author of The Booklover's Guide to New Orleans, which has appeared in two editions. Before that, she served as the book editor for The New Orleans Times-Picayune from 1988-2009. In 2009 and 2012, she chaired the jury for the Pulitzer Prize for Fiction. She is the founding president of the Women's National Book Association of New Orleans.

J.M. Redmann's mystery series features New Orleans PI Micky Knight. Her books have won First Place in the ForeWord mystery category, and three Lambda Literary awards. The Intersection of Law and Desire was an Editor's Choice of the San Francisco Chronicle. Writing as R. Jean Reid, her book Roots of Murder will be published by Midnight Ink in the summer of 2016. Redmann lives in New Orleans.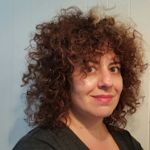 Alison Fensterstock writes about American music and culture for outlets including NPR, Pitchfork, Rolling Stone and others. She's been a staff arts critic for the alt-weekly Gambit and the daily Times-Picayune in New Orleans, and was the founding program director for the Ponderosa Stomp Foundation. She also writes a column on the occult for the Louisiana Endowment for the Humanities' quarterly magazine, and is usually covered in dog hair.
Please specify Pinckley Prizes Fund Give Now