2017 Pinckley Prizes
Louise Penny and Trudy Nan Boyce are the recipients of the 2017 Pinckley Prizes for Crime Fiction, named to honor the memory of Diana Pinckley. The prizes were presented September 8, 2017 at The Academy of the Sacred Heart/Nims Fine Arts Center, 4301 St. Charles Avenue in New Orleans. The Pinckley Prizes partner with the Women's National Book Association of New Orleans, of which Diana was a founding member.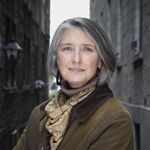 Bestselling author Louise Penny, the first Canadian to receive the award, is the winner of the Pinckley Prize for Distinguished Body of Work; her appearance in New Orleans is part of her national tour for a new novel. She is the author of 13 novels in the Armand Gamache series. The latest, Glass Houses, will be published August 29th.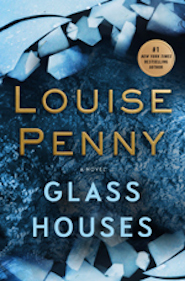 In their statement about the choice of Penny, the committee said, "Penny has created a world where most of us would like to live. In the village of Three Pines, Quebec, readers take refuge and delight among its endearing inhabitants. Crime may occur, but it never triumphs, not when Gamache is on the case. Penny finds her mantra in the words of W.H. Auden – 'Goodness exists' – something we need reminding of in these times."
Penny said, "What amazing company – all women whose works I admire and enjoy. All trailblazers in an industry we love. As was Diana. It also speaks volumes about Diana and her friends that not only was this award created, but that it celebrated both the established and the emerging. This generation and the next. I'm where I am because of other women in the industry, be they authors, editors, publicists, reviewers, booksellers, librarians. And now we all get to help the luminous new voices."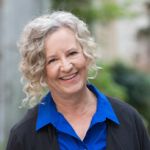 Atlanta resident Trudy Nan Boyce wins the Pinckley Prize for Debut Novel for her book Out of the Blues, published by G.P. Putnam's Sons, the beginning of a series featuring Detective Sara Alt, or "Salt." Boyce's experiences as a beat cop, Homicide detective, senior hostage negotiator and lieutenant all add authenticity to her writing, in what the judges called, "This gutsy, confident first novel."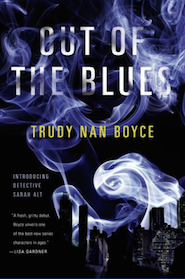 "What a thrill," Boyce said. "I am honored to be among such company as the past award recipients and to be chosen by your judges. And, man, do I love New Orleans! I last visited two or three years ago for the French Quarter Festival; stayed in a B & B on Esplanade near Treme. It was, as New Orleans often is, magical. I've got a story I've been working on for years that is inspired by a coming of age experience I had in New Orleans when I was thirteen."
The judges this year were mystery novelist J.M. Redmann; mystery novelist and biographer Chris Wiltz; and music journalist Alison Fensterstock.
Penny and Boyce will receive a $2,500 cash award, as well as a beautiful paper rosette fashioned from the pages of their books, created by New Orleans artist Yuka Petz.
Submissions for the 2019 Prize opens on June 1, 2018.